The newest creation from Sterling Tackle is one of their best. Take a look at these custom Joe Shute Daisy Chains.
They offer 2 styles, heavy and light.
The heavy style consists of 4 (1oz) Island Witches followed by 1 (3oz) Joe Shute pin rigged for ballyhoo.
The light style starts with a lead bird followed by 3 (1oz) Island Witches which are followed by a 1oz Joe Shute skirt pin rigged for ballys.
Take a look at the 4 color options below. The light style is priced at $39 and the heavy is $45 you can't beat those prices for these top notch chains.
Steve is in the process of getting these up on his website, so go to
Sterling Tackle
or give him a call at
609-425-1967
to order these chains.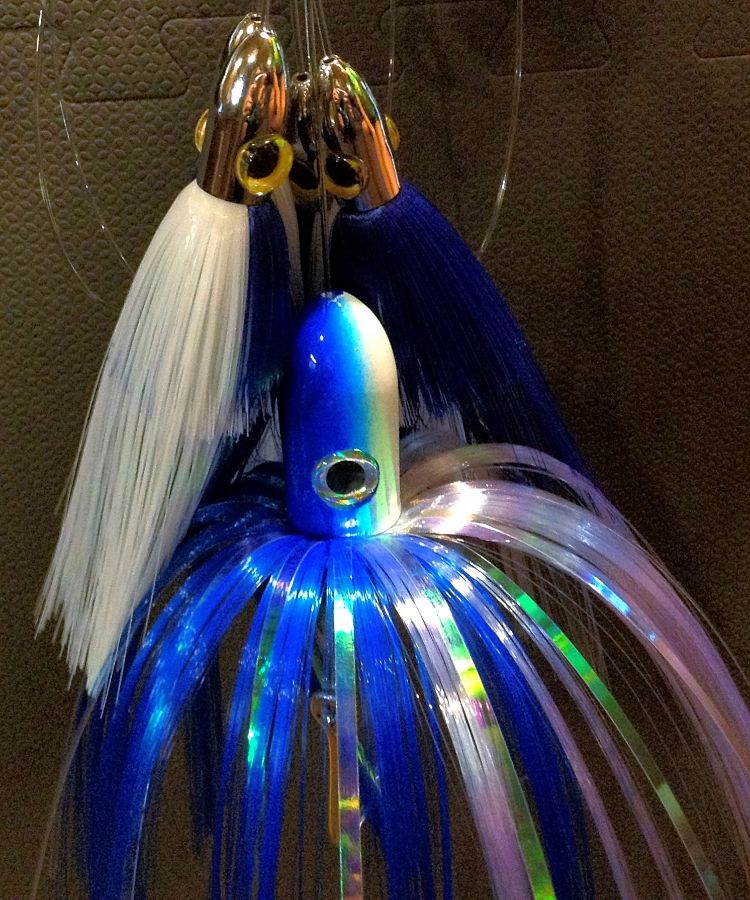 Heavy Blue/Crystal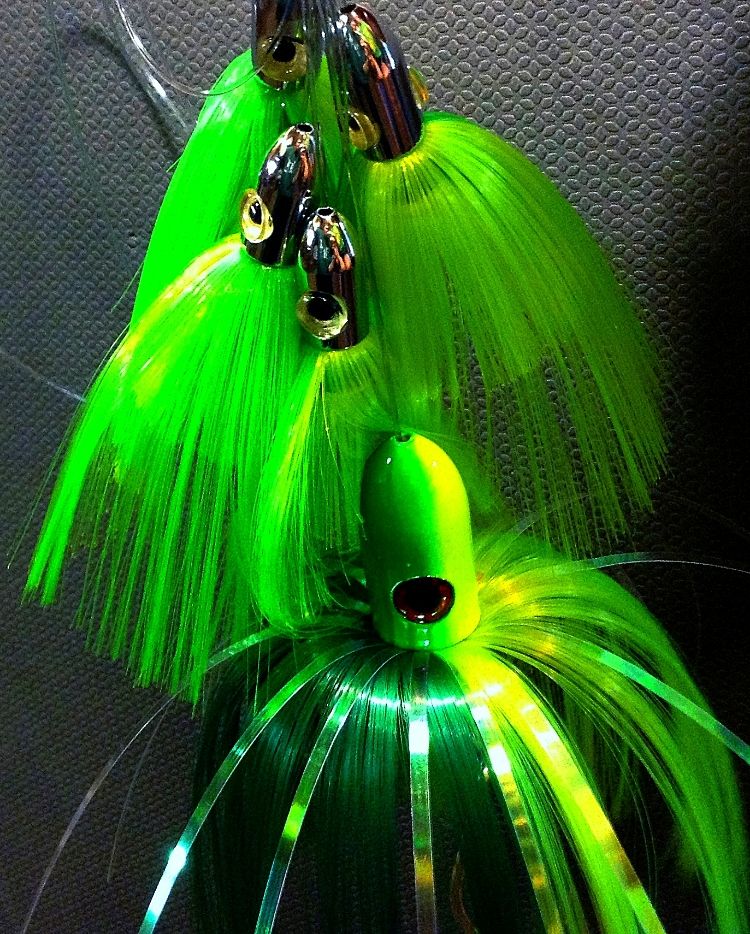 Heavy Green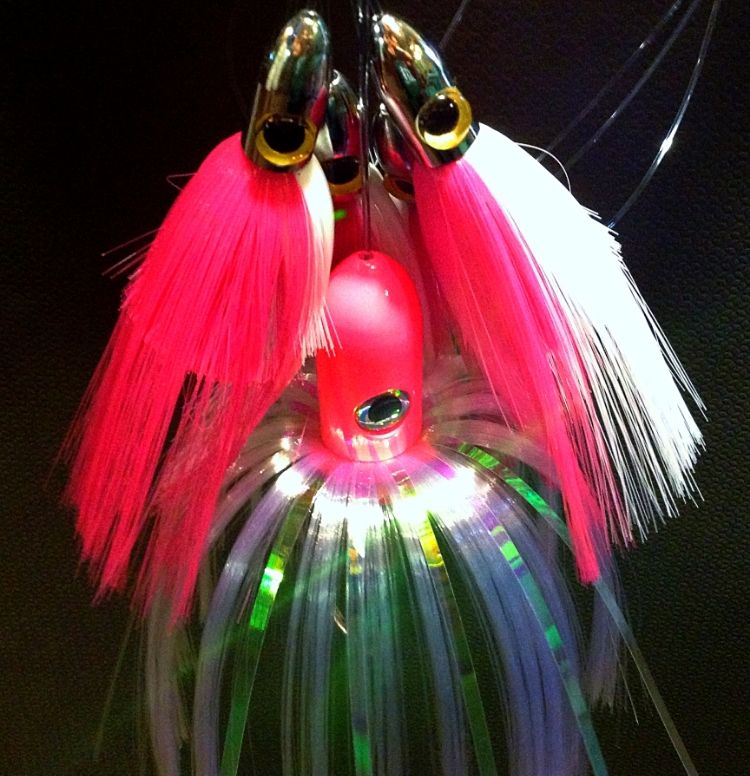 Heavy Pink/Crystal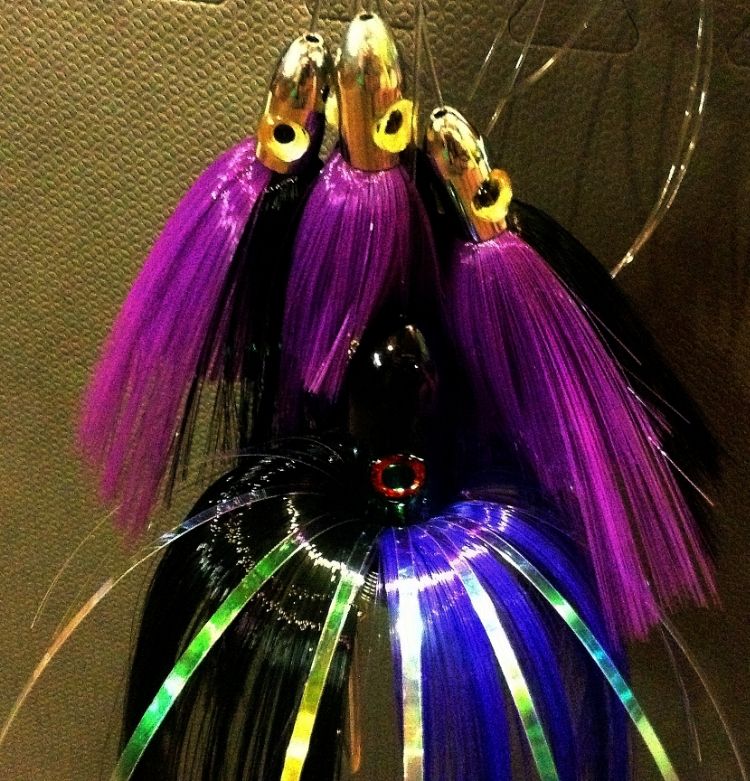 Heavy Black/Purple